Gist
In 1996, Jonathan Greenberg started a pioneering Web 1.0 "Silicon Alley" based New York City company called Gist Communications. Gist competed successfully with TV Guide Online and in 1997, Gist was one of just 14 websites in the world to be named a winner of the First Annual Webby Awards in San Francisco.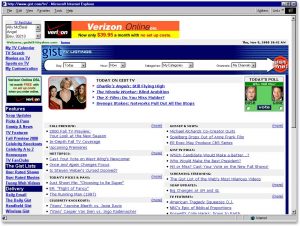 Gist was created to provide the best personalizable TV listings applications and original TV-related editorial content on the Internet.  Entertainment Weekly dubbed Gist the "Best Online TV Listings in 1997." By the spring of 2000, Gist and its network of prominent media partners using the site's TV listings applications and content had grown to four million registered users and 2.4 million monthly visitors. Over the course of six years, Greenberg raised more than $20 million for Gist, and managed a staff of 80 programmers, producers, editors and administrators in New York and German
Gist's widely-licensed personalization applications allowed millions of people to get "Just the Gist" of the TV listings that they were most interested in. Gist's custom built web services reached millions of viewers, on behalf of dozens of clients in three countries, including Yahoo, AOL, Microsoft, NBC, CBS, USA Today, CNN, Hewlett Packard, Axel Springer (in Germany) and Hachette Lagardere's 40-newspaper network of TV magazine sites across France.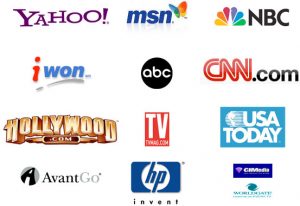 Gist Was the Market Leader for Online TV Listings
According to a "roll-up" report done by Nielsen/NetRatings in March, 2000, Gist's sites surpassed TV Guide Online's sites in monthly visitors.
Gist was the first company in the world: 
to allow Internet users to customize and save listings preferences by channel, genre, and cable system
to deploy TV Listings for all 11,000+ cable systems in the U.S.
to deliver personalizeable listings over the Internet into a TV set-top box (via NetChannel and later Worldgate) and through a PDA (AvantGo)
to deploy customized TV listings application in Europe (in France and Germany)
to send e-mail subscriptions containing personalized listings
to create interactive TV fan clubs online
to create a web video show about TV
to create an on-screen Interactive TV Magazine (for Echostar's Dish network)